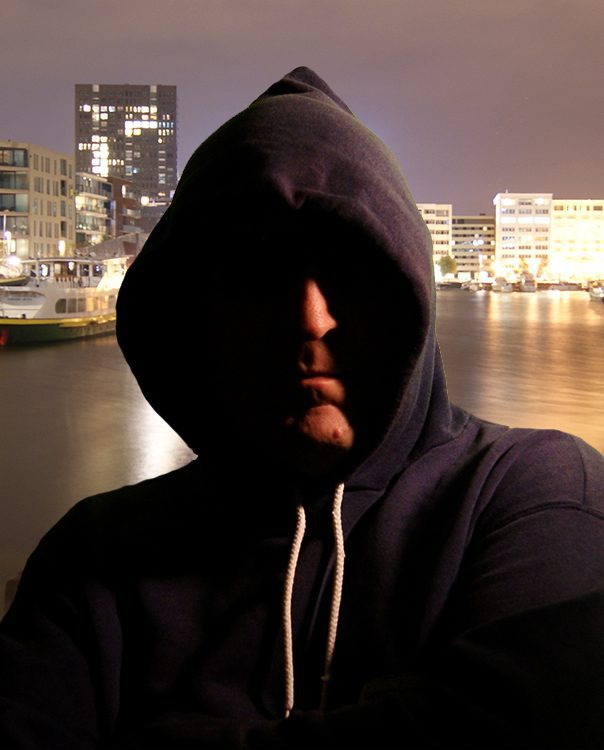 Ghost's certificate of training
(In Dutch, with personal information blured for privacy reasons)
Ghost is a Belgian photographer who received his first camera (Agfamatic 2008) as a Christmas present sometime in the late 1970s, around the age of ten. He immediately fell in love with photography, a love that never went away. He wanted to study photography, but his mother and arrogant stepfather said bluntly 'You're too stupid, you don't have talent for that.'
It would take until 2014 before he would start his training as a photographer in adult education at Encora, where he would go through 800 hours of photography, both in Berchem and in the 'Cadixstraat' in Antwerp, a school with a reputation and many years of tradition in photography training. Ghost graduated in 2017 with 'The Eye Of Jacques Espierre' as his final project, a series of street photography photos with the works of William Shakespeare as common thread.
In the intervening years, however, Ghost has always been fanatical about photography. After the first steps with the Agfamatic 2008 and the Polaroid Instant 20 (a good old Polaroid that still worked with emulsion) he mainly worked with 35mm cameras such as the Minolta AF-ZOOM 65 and the Olympus AFL Quickflash, before he bought his first digital camera, the Canon Powershot A50 in 1999.
The big turnaround came in 2010 when Ghost first started working with a DSLR camera, the Sony A330. In 2016 he switched to the slightly more advanced Sony A68, which he still uses today. Ghost continues to dream of a full-frame camera, and hopes that his next device will be such a great camera.
In addition, Ghost often works with a compact camera from Panasonic, the DC-TZ90, mainly for quick shots, and for 360° photos or videos he uses the Xiaomi Mi Sphere 360° camera. Ghost also has a Campark 4K mini camera (GoPro Clone) for action shots and he also can make microscopic shots with the Bresser Biolux microscope.
Ghost is open to all types of photography, but like every photographer he has certain specialties where he is better in than in other subjects.
Streetphotography
360° photography
Reportage photography
Animals
Outside portraits
Casting & Set Photography
Ghost also has the necessary experience with all kinds of video recordings and microscopy photography.
Don't look for anything specific behind it, it's actually a bit of an online gimmick to create a haze of mystery, but it might surprise you though, Ghost actually doesn't like publicity at all and believes who he is and what he looks like is of no importance. What he creates as a photographer is important, not the photographer himself.