Besides photography, Ghost is also active in the field of NFTs. Ghost creates NFTs through a combination of photography, artificial intelligence (AI) and various photo editing software.
What is special about Ghost's NFTs, however, is that in addition to the image itself, each work also contains so-called 'unlockable content'. In the case of Ghost's NFTs, that's a unique poem that goes with the picture. If you buy the NFT, you also get the code to 'unlock' that poem. As the owner of the NFT, only you can read that poem or decide who you let read it. In the previews below you will only see the first line of the poem. To read the full poem you'll have to buy the work itself.
Attention : The poem was originally written in English, so if you are visiting this website in a language other than English, the automatic translation well mess up the rhyme, and the poem will not be a poem anymore.  Switch the language to English (top right) to read the original poem-previews.
BEAUTY AND THE BIG MOUTH
"Beauty and the big mouth, an unlikely pair. One a silver screen legend, beyond compare."
THE POPE AND THE DEVIL
"The Pope sat down to play a game of chess. With the devil, in a contest to impress."
WAR OF DICTATORS
"Four dictators sit around a board. Playing a game they cannot afford."
FROM PARIS WITH LOVE
"In the city of light, two hearts beat as one, Two girls in love, under the Parisian sun."
THE CREEP
"The Creep, a man with a look so strong, A leather jacket on, and a fedora hat donned," 
TRANSFORMATION OF JESUS
"Jesus Son Of God, will be transformed, His face and soul will become deformed,"
PILOU THE CAT
"Pilou the cat, so old and sweet, With nimble paws and a loving beat,"
MUTANT CROCODILE
"A mutant crocodile, unique and strange. With scales of green and eyes that change."
ANDY WARHOL EATING AN HAMBURGER
"Andy Warhol, with style and flair. A pop of color, everywhere."
TWO BLONDE PSYCHEDELIC TWINS
"Two blonde, psychedelic twins with hair like sunshine, Together they embark on a journey so divine,"
21 PAN BAGNATS
"In fields of vibrant hue and light, Where colors swirl with wild delight,"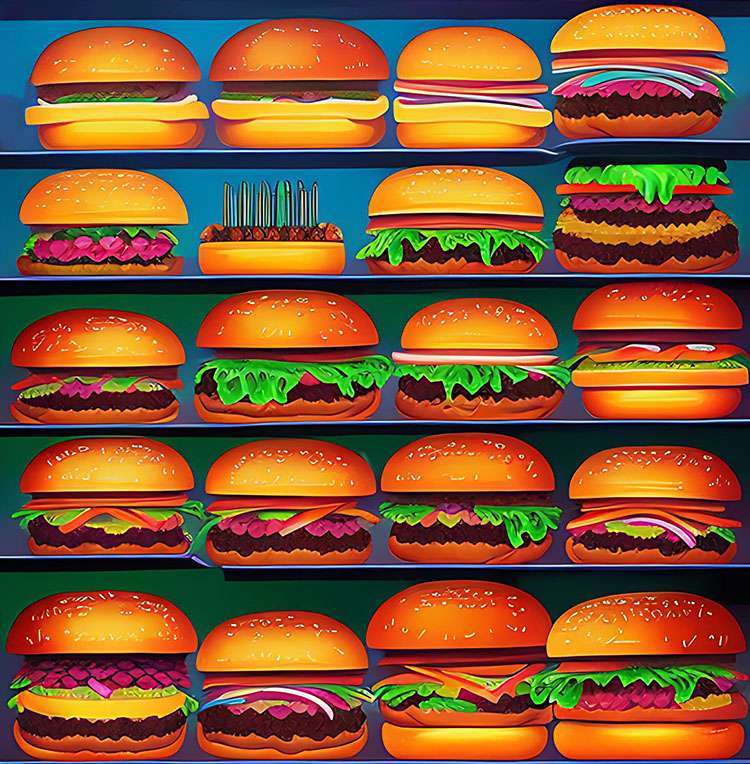 HAMBURGERS
"Juicy patties on a bun, Topped with cheese and bacon done,"
A PILE OF FOOD
"A pile of psychedelic food, A wonderland of colors, bright and good,"
JOKER THE BOXER
"The Joker stepped into the ring, A boxer with a wicked grin."
PSYCHEDELIC BOXER
"There he stands, a mean psychedelic boxer, With hair so purple it could shock ya,"
THE BOXERS
"In the ring they stand, two boxers strong, One with curly hair, they both once got along,"
BLUE-EYED MONKEY WITH YELLOW JAR
"A blue-eyed monkey, with a gaze so bright Holds a pink egg, with all its might."
MARIDON MONTRUMP : A UNIQUE SYMBIOSIS
"Maridon Montrump, a curious sight to see, A creature born of unlikely company."
If you don't know what NFT's are, and how you have to buy or sell them, Ghost has written a quick tutorial. If you already know what NFT's are you can scroll down to see the gallery with currently available NFT's created by Ghost.
WHAT IS AN NFT?
NFT is short for Non-Fungible Token and are digital works of art that you can buy online. They then belong to you without physically owning it. An NFT only exists in digital form.
NFT's are sometimes referred to as the future of art. They cannot be damaged and it is almost impossible to steal them. NFT trading has boomed in recent years, with some works changing from owner for several millions. The latest figures show that nearly $25 billion worth of NFT's are traded each year.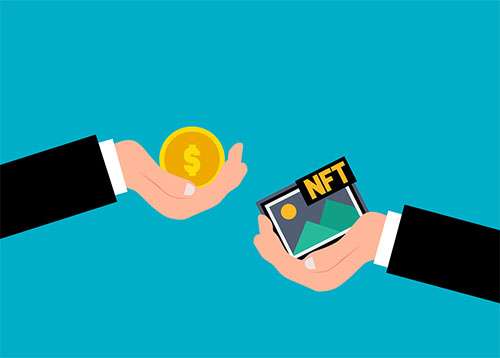 HOW TO BUY GHOST'S NFT'S?
Ghost's NFT's don't have fixed prices, (unless they're in auction modus, which Ghost sometimes does) so you have to make an offer. Preferably an offer Ghost can't refuse.
You can do this by clicking on the 'Make offer' button on the NFT's detail page, that will open in a new window once you click on a thumbnail in the gallery below, and if the work is not in auction modus. To buy Ghost's NFT's you need to have an account on OpenSea.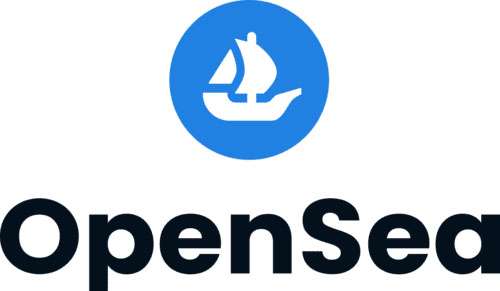 OpenSea is the largest marketplace for NFTs worldwide. It's the place to be for buying and selling NFT's.
Many well-known artists have an account there, including the mysterious graffiti artist Banksy and the well known art collector Damien Hirst.
Opening an account on OpenSea is completely free, and there are no monthly fees either. If you don't have an OpenSea account already, click on the OpenSea logo above to go to the website of OpenSea to signup for an account.
I HAVE AN OPENSEA ACCOUNT WHAT'S NEXT?
Once you have your OpenSea account (or are logged in into your existing account if you already have one) and before you can make an offer or place a bid in an auction, you will have to top up your account with Ethereum (ETH). This is the main crypto-currency used for buying or selling NFT's worldwide. There is no other way, NFT's can only be traded by using crypto-currency. ETH is the most popular one for NFT's next to Bitcon (BTC) and Cardano (ADA).
This can be done with any major credit card. Once the ETH that you have bought is visible in your OpenSea account, you can make an offer for any of the NFT's in the gallery below. Ghost will then decide if he accepts your offer or not. If a work is in auction modus, you can participate in the auction and place a bid.
Be reasonable with your offer. Creating an NFT takes time, just like with any other form of art, please keep that in mind. For the above NFT's only bids of at least 0.15 ETH will receive a response.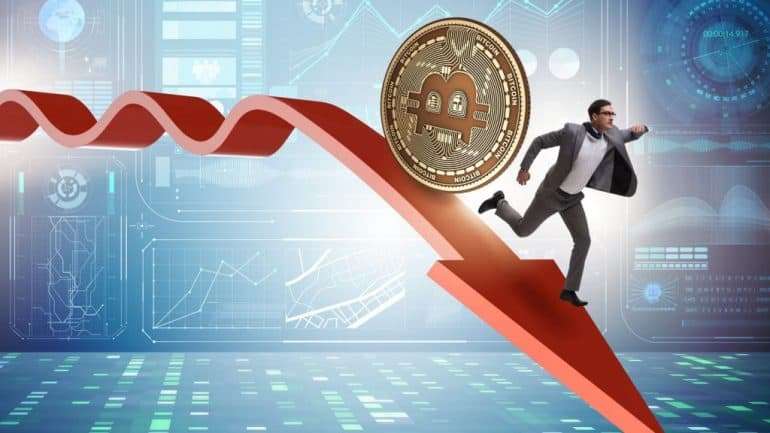 I HEARD BAD THINGS ABOUT CRYPTO-CURRENCY
Buying something with crypto-currency is no more unsafe or less dangerous than buying something online in an online shop with your bank card, Paypal or any other credit card. All transactions via OpenSea are done via a Secure Server which is 99.9% safe, just like any online payment you make.
When you buy an NFT, you will use crypto-currency to do your payment, but you're not investing in it, like some people do. Investing and keeping crypto-currency in a digital wallet has certain risks, since crypto-currency is subject to a fluctuating exchange rate. Using it for online payments involves no risk as you spend your crypto-currency right away to buy the NFT.
Many people buy NFT's and are collecting them, just like you can buy and collect real paintings, drawings, sculptures, antique, miniature cars or other toys, stamps, coins or even cigar bands.
Why are people buying and collecting these things? Because they like to have it, show it to friends or visitors, and of course sometimes too with the aim to once sell it for more than they bought it.
It is the same with NFTs, only that this art is digital, and is therefore also stored digitally instead of hanging it on your wall, putting it on display or storing it somewhere in your house.
You can also take your NFT art collection with you wherever you go, because it is digital art. OpenSea has an app to view your works or show them to others via your phone or tablet.
Click on a thumbnail to open the OpenSea page (opens in a new window) of a specific NFT, with more information about the work itself.
Please keep in mind that every NFT in this gallery is an unique piece of digital art, only one copy of it exists. Once an NFT is sold, it will be removed from this gallery as it is then no longer Ghost's property, but has a new owner (you maybe?). Only that new owner has the copyrights on the work, including whether or not to display it on websites. So if you like a work, decide quickly, because sold is sold!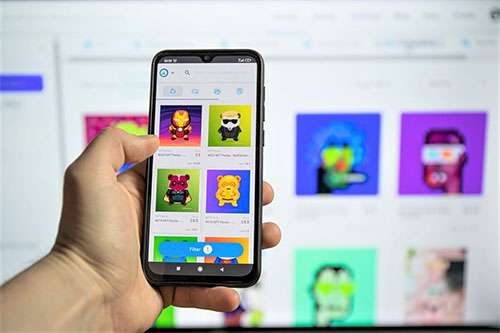 I HAVE BOUGHT AN NFT, WHAT NOW?
Congratulations! You're now the official new ower of a piece of digital art.
Once you have bought the NFT, this digital piece of art will be transferred to your OpenSea account an will be completely yours. Therefore the NFT will disappear from the above gallery and the preview slider, since you are the new owner now.
In case of Ghost's NFT's you can now unlock the poem attached to each work, so you can read it, or decide who may read it.  This is the fun part of Ghost's NFT's. It's almost like having the Mona Lisa from Leonardo da Vinci at your home or any piece of art from a famous artist where you and only you decide to who you show it.
You can do with your NFT what you want. You can keep it and add it to your existing collection of NFT's in your OpenSea account, or start building a collection of NFT's if this is your first one. You can sell your NFT or NFT's again on the OpenSea marketplace, and try to make profit with it. It's all up to you!